What the heck is a Nomadic Lifestyle?
First off let me say that I'm not talking about the "Bedouins" of North Africa.
I'm talking about living life somehow connected to the below description.
NOMAD - A member of a group of people who have no fixed home and move according to the seasons from place to place in search of food, water, and grazing land.
So then what the heck do I mean by saying this Nomadic lifestyle might save your life?
Let me take second to make a point and then RAM this point home.
Here's the Point – If you're over the age of 35, guess what.
Your at least half-way DEAD.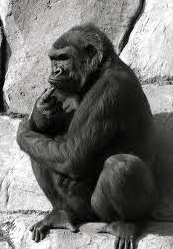 I don't mean to shock you but you are…(give or take 10 years on either side).
Let that sink in for a second or two…I'll come back to it
This was today's question as part of the challenge:
Question: What's your definition of location independence?
Here's my Answer: Living an exceptional, nomadic, entrepreneurial lifestyle, that's a reflection of my beliefs, goals and actions.
In essence I want to "WALK MY TALK".
I thought long and hard about the question today.
When I wrote down the word NOMADIC it really got my creative juices flowing.
If we don't move we die…
Pretty simple right.  As long as you had someone feeding you, you could simply just sit, eat and wait to die… and you eventually would.
It you didn't move you would DIE.
Now lets get back to what I asked you to think about and let sink in…
If you're in the age group I mentioned you're already getting closer to that death.
My question to you is – Are you sitting and being spoon fed it? 
Here are my 3 Reasons Why Living Like a Nomad Might Just Save Your Life.
1) Movement – As stated above if you don't move you'll die. 

"All human beings should be able to perform basic maintenance on themselves" – Dr. Kelly Starrett
Movement is essential to keeping your body and your mind healthy. You must move with intensity, variety and functionality.

I'm not just talking about your physical movement in the fitness sense (we know you have to do that).  I'm talking about…

 The intensity of movement you must have when going after a new project.
The variety of movement when you try different things
The functional movement when all you do is aligned and working towards the same goal.
2) Stuff – You don't see a Nomad packing around a 62′ Plasma TV.
When we sit put, we gather crap.  It's a fact of life.

If you live anywhere near a tidal beach TRY THIS.  In a place that won't likely be disturbed by outside sources erect a stick (a wide 4 footer). Dig in the stick so it won't move in the tide. It will become part of the ebb and flow.  Check this stick out at low tide after a couple of days. You'll be amazed by all the STUFF its collected.  It naturally collects it.  (You can also do this on any busy street by placing a large rock in an indiscriminate spot when you get off the subway in the morning and check it out when you go back at night).
We waste time gathering and trying to manage all our stuff.  How many people do you know who's lives are primarily focused on managing their STUFF?  It's crazy.
3)  Nourishment – Nomads move for food, water and grazing… that's how they're nourished.
When we seek out new jobs, environments and things that FEED us, that's called LIVING.

Think about all the relationships that you know to be good ones.  What do they have in common besides longevity?  I bet you'll notice what I've noticed.  They mix it up.  They try new things together. They find new ways to nourish the deep love they share for one another.
Look at businesses that continue to thrive.  Apple is the juggernaut that it is because it nourishes the user experience.  We're emotionally connected to their products.
Feel your body when you eat well.  You know how crappy you feel when you put horrible food into your body.  Nomads eat a simple but sustaining diet. The FACT IS – if you keep your diet simple you're more likely to be able to manage your weight and health.
All 3 of these reasons are important.
By moving, nourishing ourselves and not weighing ourselves down with too much stuff we can flow effortlessly about this massive world of ours.  It's out there.  It's accessible.
If you think about it this way, not only could living like a Nomad save your life but it could be pretty darn cool as well.
I want to hear from you! – What is the 1 thing preventing you from becoming a NOMAD? – Leave your response in the comments below.
If you're finding "The 365 Effect″ interesting join the newsletter and subscribe by clicking BE HEROIC at the top of the post, say hi on Twitter @the365effect  
Don't forget to use the sharebar and spread this blog to others and by doing so become an "Effector"