Crush it.
I could've said:
"Knock it out of the park"
"Be Awesome"
"Get what you want" or "Succeed" at life but instead I chose "CRUSH IT".
Why, well today's a crush it kind of day.  I don't care what words you use to organize your thoughts about going after life. What matters is that you GO AFTER IT. 
It's probably very close to what it looks like for you. I strive to Be Better Everyday.
Except I have a secret weapon.
I've found a specific formula for MAXIMIZING my "Crush It" opportunities and I want to share them with you in these 3 simple, but oh so effective tips.
"Why waltz with a guy for 10 rounds if you can knock him out in one?" - Rocky Marciano
 Tip 1:
Schedule – Everyone has a schedule.  Yours might be not be as rigid as others or you might not think you even have one. Heck, that might even be your "badge of honor" – to live life on no ones schedule.  Don't kid yourself though, you have one and you might just want to see how well it's working for you.  A schedule isn't just that thing on your desktop or an app in your Iphone it's your best friend for staying committed to the goals and objectives that you set for the day.
It's your failsafe.  It's your "get out of jail free card" – if that meeting with your boss is going too long because he is yet again telling you another story of how awesome his weekend cabin trip was you can always just say, "Excuse me big cheese I have an appointment in my schedule that I have to prepare for" and off you go. He will respect you for honouring your time commitments.
A properly utilized schedule can also be that place where you put your workouts, your 6 daily meal breaks, your moments to reflect, your reminder to send your significant other a 'love burst" and anything else that you want to make sure you achieve during the day.
Put it in the schedule and stick to it.
 Tip 2:
Success – If you want to CRUSH IT everyday than you have to be achieving. You must be putting actions into your dreams and goals.  You have to be succeeding.  The specifics of the success are important too.  If you're constantly succeeding for others you're surely going to get a reputation as a go to person but you'll always be the "Go To Guy/Gal" for others – NOT yourself.  You'll become so busy achieving for others that your time and energy for yourself will be eaten away.
Ensure you have at least 1 moment of success a day that's on your terms.  The last thing you should do before you go to bed or the first thing that you should do when you wake is to write down what you are going to accomplish at all costs when you face the next day.
This is your HEROES DUTY for the day.  This is your success moment, your "rescuing the child from the burning building", your "landing the plane in the Hudson", your "foiling the plan of the Joker".  You must define this moment ahead of time. This is where you prepare to be Heroic.
If you're currently working on say… your diet.  Wake up in the morning and write down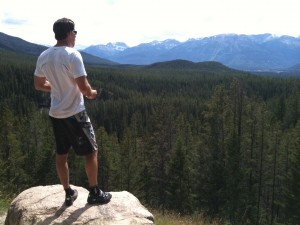 what you're going to eat that day.  Even better when you're making your breakfast, make a green smoothie at the same time and put it in the fridge.  Now you've had a great start to your day , you've started your diet goal off right and you have a tasty snack in the fridge that you don't have to worry about.  It's there….waiting to energize you when you need it. You've had a small success.
If you can work this success moment into the first couple hours of your day that's even better because this sets you up for even more opportunities as the day progresses.  Pretty soon this pattern of achieving success becomes addictive.
Your own success is the most addictive.
"Action is the foundational key to all success." - Pablo Picasso
Tip 3:
Surprise – Make something different everyday.  We learn through experience and if that experience is the same every single day then we are not growing. Change your perspective once in a while. This way you experience life from a different viewpoint and have another experience to add to your bag of tricks.
Your schedule, routine and patterns all help you to stay committed.  They help you achieve and that's awesome.  When you throw a wrench into that system you have to adapt.  The ability to "Adapt and Overcome" is crucial for staying ahead of the curve.  The US Marines adopted the slogan of Adapt and Overcome for many reasons but one of the most important ones was the mental prepardness that this slogan gave their soldiers.  Through training, drills and practice this constant mantra of "Adapt and Overcome" is drilled into their psyche.  If nothing else, Marines are mentally prepared to meet head on, almost anything that is thrown at them.
"Reasonable men adapt to the world around them; unreasonable men make the world adapt to them. The world is changed by unreasonable men." - Edwin Louis Cole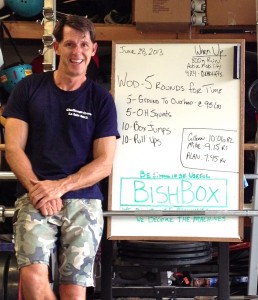 When we throw surprises at ourselves it prepares us for the "Known and Unknown".  In my BishBox Fitness training I try to do this on a daily basis. People who come train with me never know what their going to do. One day it might be Pullups, followed by Tractor tire flips and 100 yrd sprints, the next day max deadlifts.  
I constantly vary the training to keep our bodies guessing.  My body never knows what hits it and as a result I've achieved massive gains in my level of fitness as well as those who train at the BishBox.  We try to be Strong to be Useful. 
As I said at the start of this post you have to find your own way of "Crushing it".  I know that these 3 tips will go a long way in helping you to find success on a daily basis in whatever way you do it.
I love succeeding for others.  I love being part of a team that succeeds.  I love helping my children succeed.  I also believe that we have to take responsibility for our own success as well.  I start each day wanting to CRUSH IT.
Some days I crush, some I crinkle and yes others are crap but those crap days are few and far between.
Thanks for taking the time to visit The 365 Effect today.  It was a pleasure to write the above post for you.
As always, I welcome any comments and thoughts.
If you're finding "The 365 Effect" interesting subscribe to the newsletter and make sure to say hi on Twitter @the365effect  
Don't forget to share this blog with others and by doing so become an "Effector".
Click below to subscribe
[maxbutton id="1″]